Surrounded by a UNESCO Protected World Heritage Site and Natural Beauty.
Born out of love of this unique terrain, Macushla Sanctuary is an enchanting boutique villa set on a tea estate
located in the central highlands of Sri Lanka.
The Peak Wilderness Sanctuary and The Seven Virgin Mountains act as a magnificent backdrop to this welcoming residence.
A vibrant spring waterfall cascades throughout the property culminating in a natural pool surrounded by tropical flora.
Truly a travellers dream, a romantic paradise and a creative retreat!
Immersed in Nature
Nestled between a 'pure' tropical rain-forest and the rolling hills of a tea plantation.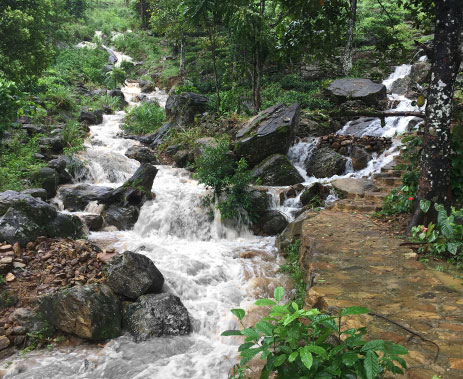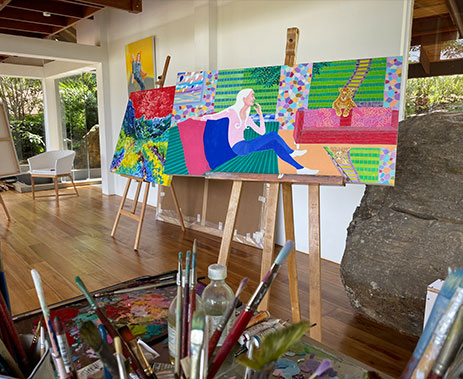 Be Inspired
The spacious panoramic studio presents ideal creative space for an artists' retreat.
Journey through hillside villages, tropical jungle, meandering waterfalls and tea plantations to
find your self embraced by Macushla Sanctuary.